Last Friday, I went for the Disney: Dreams Come True exhibition in ACMI together with Maekhoo and Paul.
I was pretty excited as I'm a pretty big Disney Fairy Tales fan.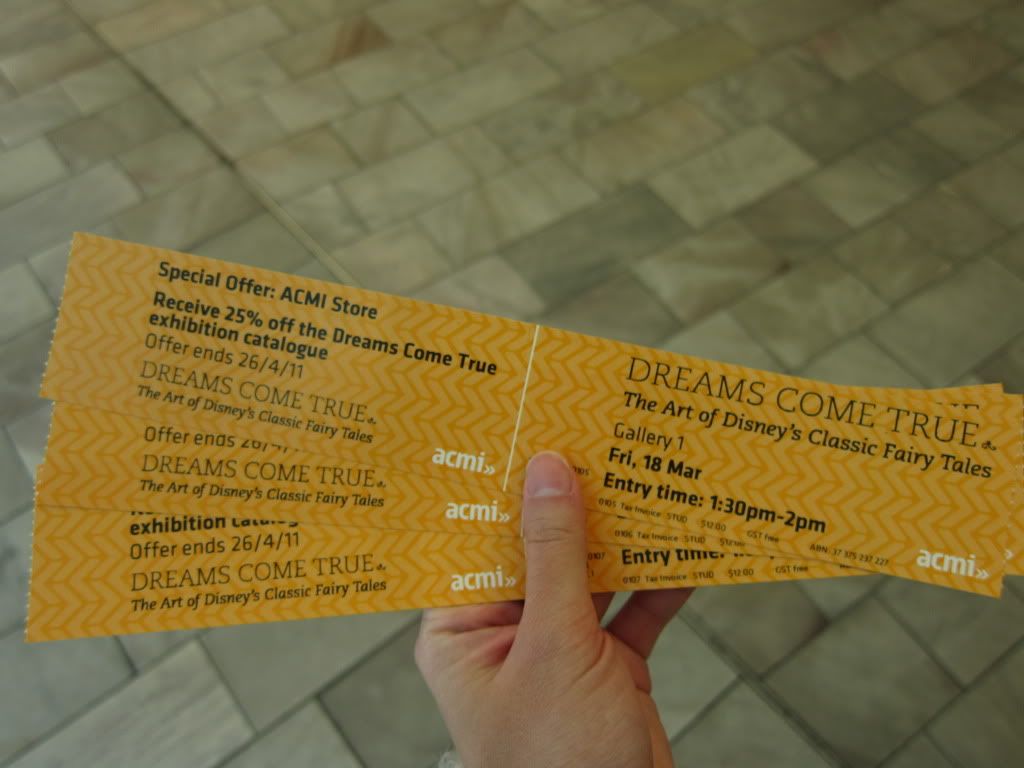 Got our tickets and in we go.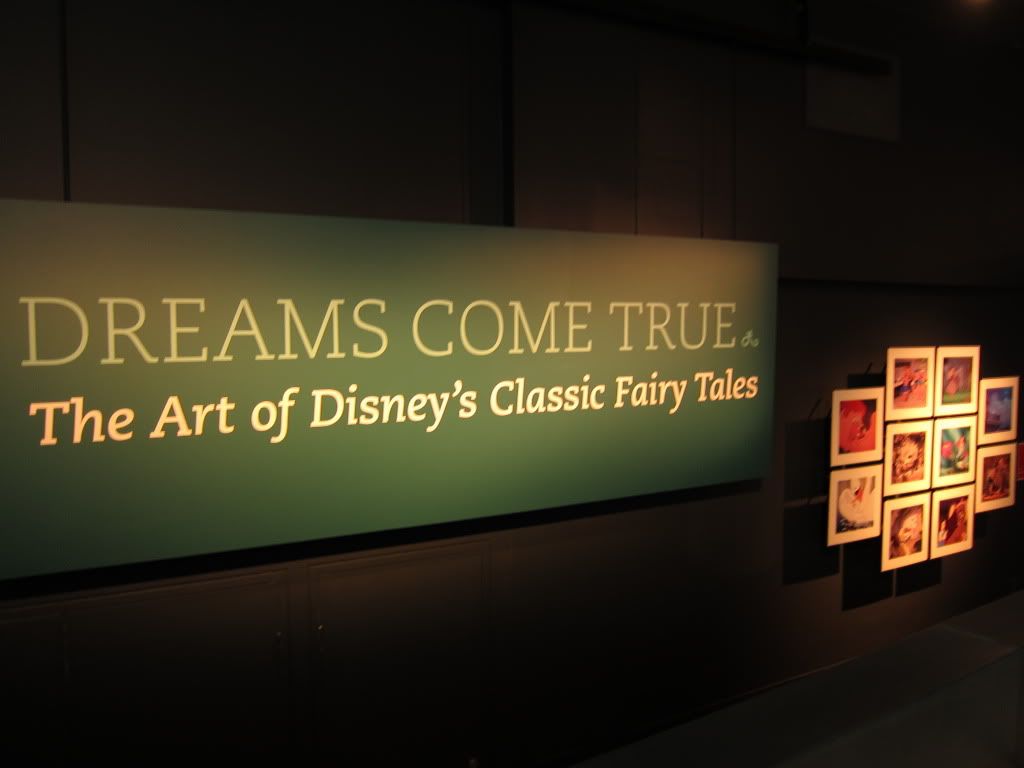 These are the only pictures we took from the outside, we weren't allowed to snap on the inside which was sad, because I had so many interesting pictures and artworks to show but oh well...
Walter Elias Disney born on the 15th of December 1901 passed 1966.
Inside, they showcased almost all of Walter Disney's famous productions as well as a little of his history. For those of you who grew up watching all the Disney Fairy Tales, do you remember which fairy tale was produced 1st?
Its none other than the fairest princess of them all. Yeap, it's Snow White and the Seven Dwarfs ( Dec 21, 1937)
Then came Cinderella - 15 Feb 1950
Sleeping Beauty (1959)
The Little Mermaid (1989) - the year I was born :)
Beauty and the Beast (1991)
The Princess and the Frog (2009)
Tangled aka Rapunzel (2010)
Amongst these princess production, my favourite was and still is Beauty and the Beast! Don't you think she's also the prettiest princess among all??? The 1 I dislike the most is The Princess and the Frog, I just find the story sooo boring... On the other hand, it was sad to see that Aladdin wasn't included in this exhibition. Doesn't Princess Jasmine deserves to be there :(
Other than these princesses, there were little write ups about Bambi (13th Aug 1942) - My birthday! How cool's that?! , Alice in wonderland (28 Jul 1951) and Peter Pan (5 Feb 1953) - Another favourite Disney cartoon of mine!
I'm sure you guys must be wondering where's that famous mouse that Disney most famous for...
On the 18th of November 1982, Mickey Mouse made his screen debut in Steamboat Willie (the old black and white mickey cartoon with mickey steering a boat), the world's 1st fully synchronized sound cartoon at the colony theatre in New York. Mickey was designed and created by Walt and UB Iwerks.
There's 1 more cartoon that I wanna share. Remember the Ugly Duckling? Ugly Duckling started off as a black and white cartoon. In 1939, they came out with a technicolor version of Ugly Duckling. What I want to share about this cartoon because its a little different from other cartoons we normally watch, it uses gentle humor. Instead of hearing voices and words, conversations are conveyed by facial expression, and body language through squawking sounds of the ducks.
Overall, I enjoyed myself reading about these productions and the history of Walter Disney. Also had a lot of itchy moments where I feel like just secretly snap some of the pictures hung on the walls. Was a little disappointed that Aladdin and Lion King wasn't included in the exhibition.