I use to dislike macarons because they were too sweet for my liking. But after having a bite of
Adriano Zumbo's
macarons during winter break, one bite was all it took to change my taste buds. Now whenever I'm free, and when I feel a little rich, I'll venture to different dessert places around Melbourne to try their macarons. I'm currently on a mission to try to find the best Macarons in Melbourne!

So coming back to the topic, last Saturday, Mr.Navigator and I travelled to South Yarra to tryout this little contemporary cafe called
LuxBite
. Found out through Urbanspoon that they're famous for their macarons. soooo... here we go

This cafe's owned by a Malaysian. Malaysia Boleh! haha
These are the varieties of macarons offerred there.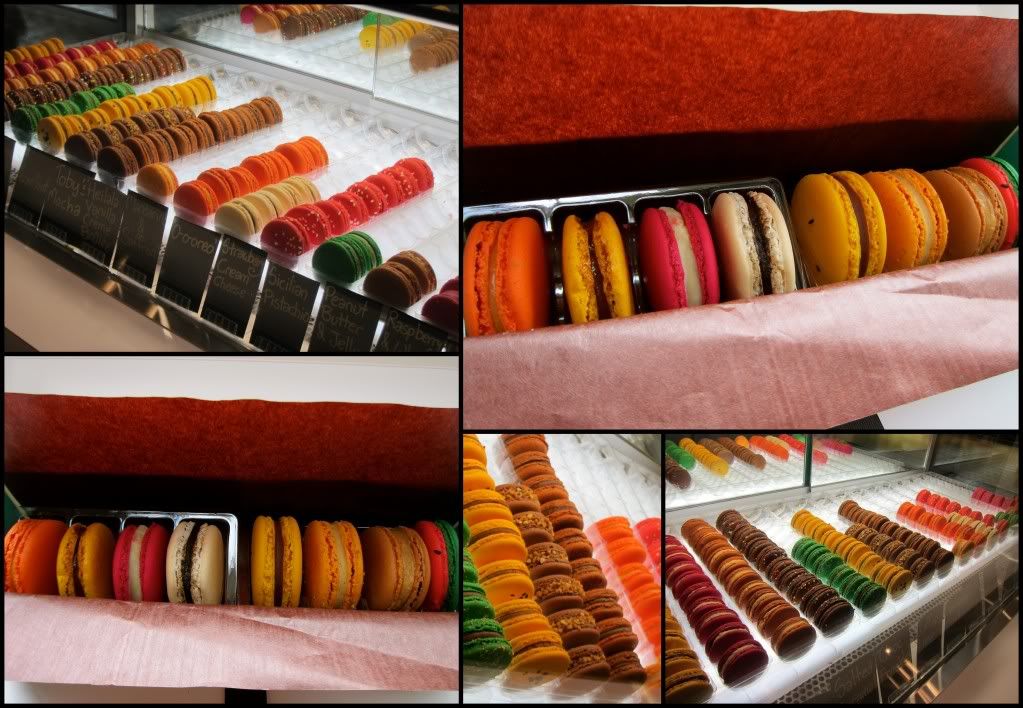 One flavour that makes it so Malaysian is the 'Kaya Toast' flavour. When I bit into it, it was like I'm literally having kaya toast in a kopitiam back home - kaya with a small block of butter in the middle. It was pretty awesome. I'm impressed!
Other than the Kaya Toast, the Mandarin n Saffron, Peanut Butter n Jelly and Creme Brulee flavours were pretty good too.
They also offered simple breakfast and lunch menus as well as some assorted cakes and desserts like in the picture below.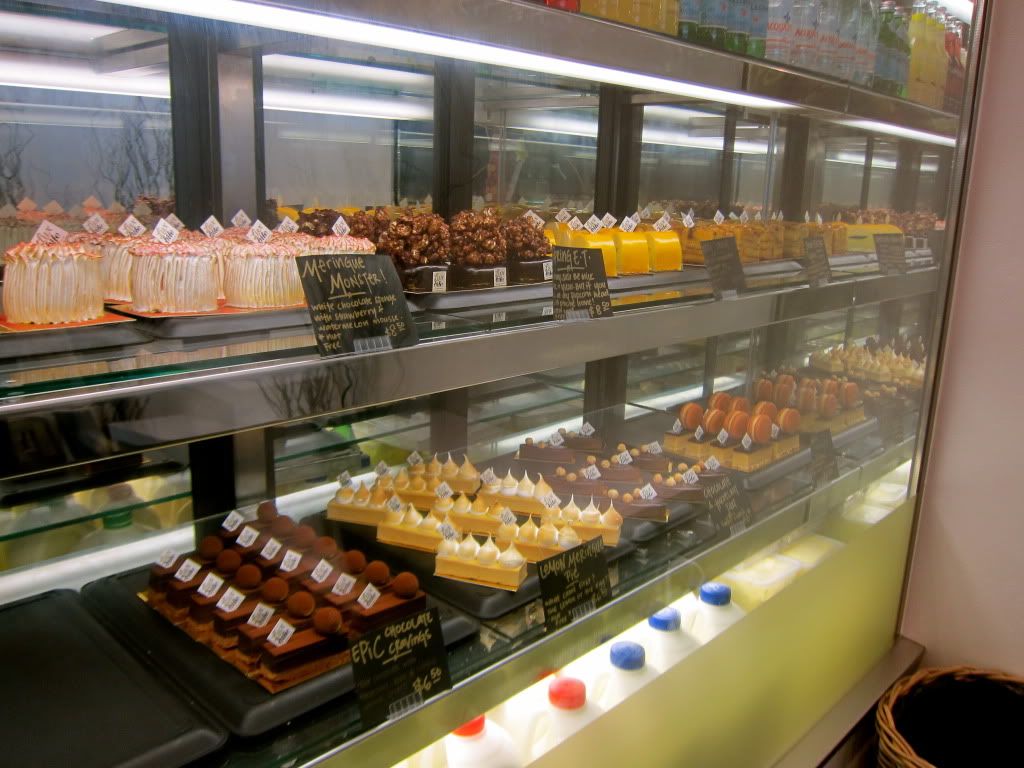 I tried their Caramel Cravings -
Sweet caramel lovingly placed between chocolate and a coconut base, topped with a salted caramel macaron.
It wasn't fantastic. It was just ok. I didn't try any of their breakfast and lunch menu but what I saw served at other tables sure looks pretty yummy.
Although that had some pretty interesting flavours of macarons, after trying, I wouldn't say they're one of the best. For me, I didn't like the fact that their macaron shells were too moist and too thin. But that's just for me. They still made it on the Top 20 Best Macarons in Melbourne. So I guess you got to try it to judge it.