Last Friday, after staying up all night the night before, rushing for a group assignment (and when I mean all night, I really meant ALL night), I was still able to scream it up at night at MONSU/OSS's Halloween Party. Tickets were only $10! and it comes with 2 free drinks. Who would ever turn it down?!
Trick or Treat!
The boys did a really good job decorating the place.
Mr.Navigator as Gmail/Blackmail & Me as Red Riding Hood.
The rest of the bunch!
Drunken Zombie.
I totally love his effort. He looks freaking scary with flash on!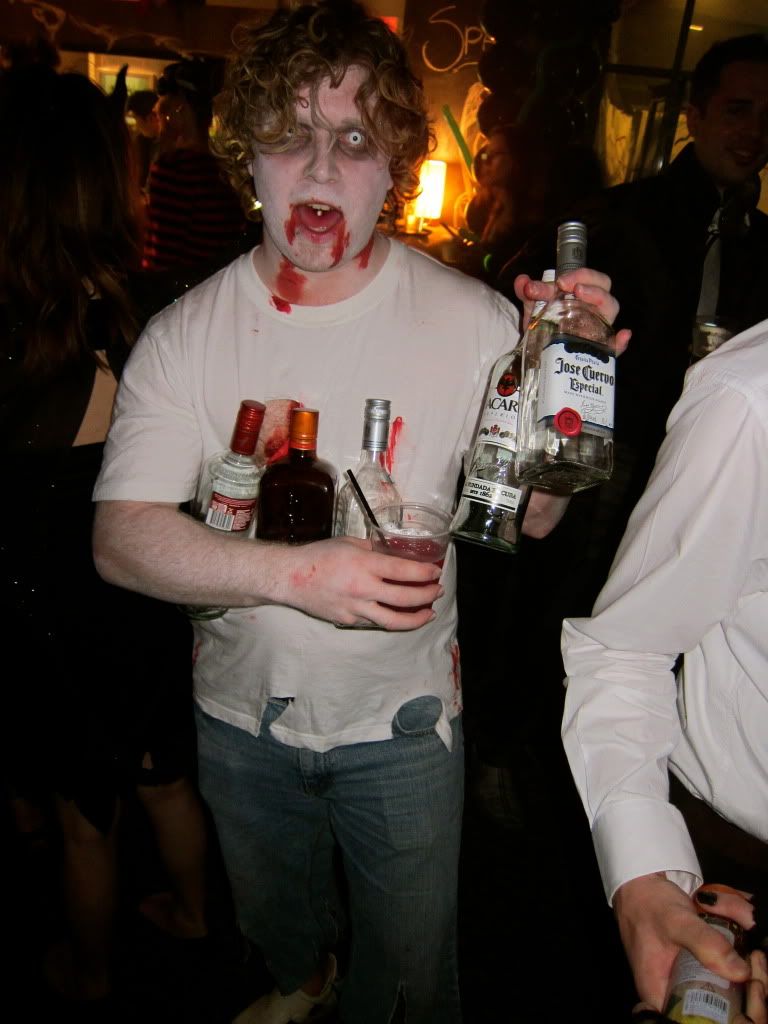 Now here's a funny combination.
Instead of 'You've got mail', its 'You've got Corporate Mail'.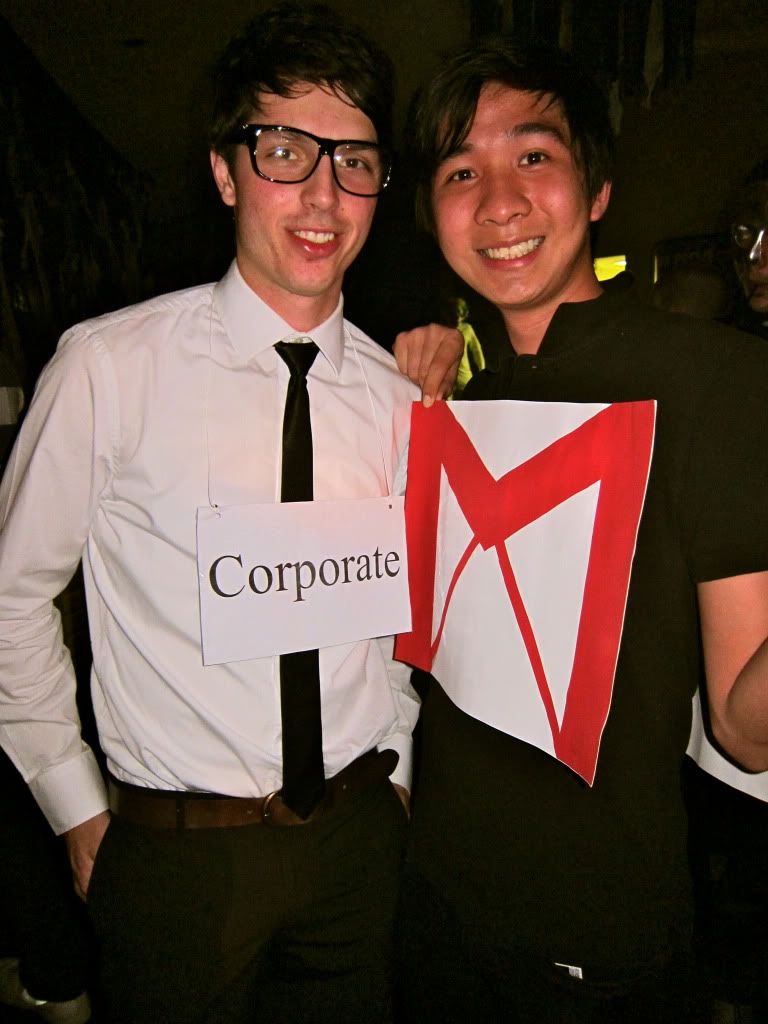 It was a totally fun night although I was super duper tired! Great Job Guys! All your hardwork paid off.
Thanks for a great party!