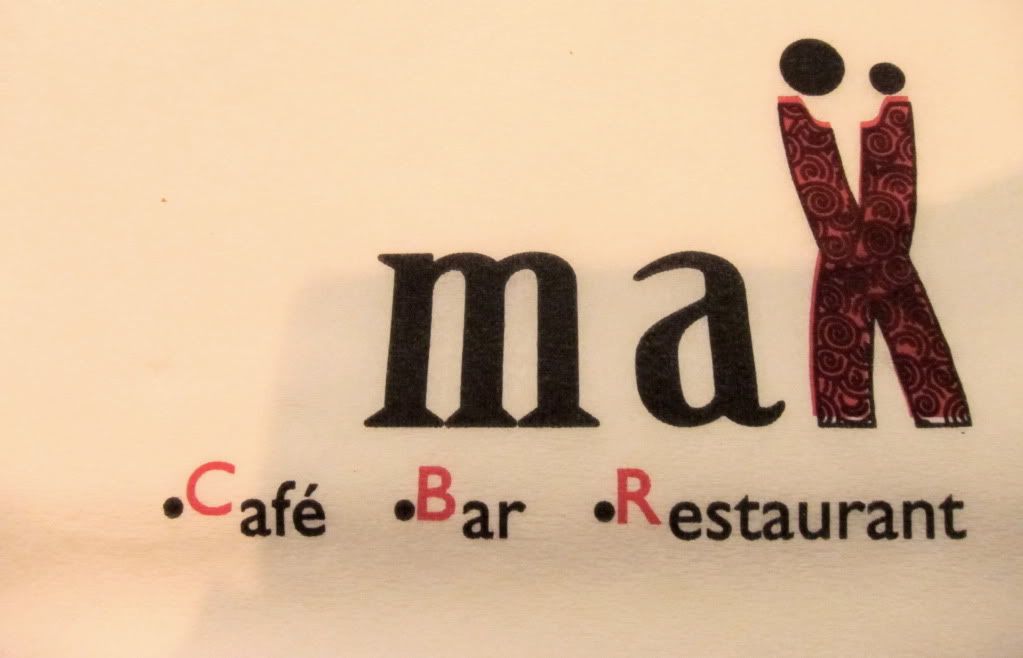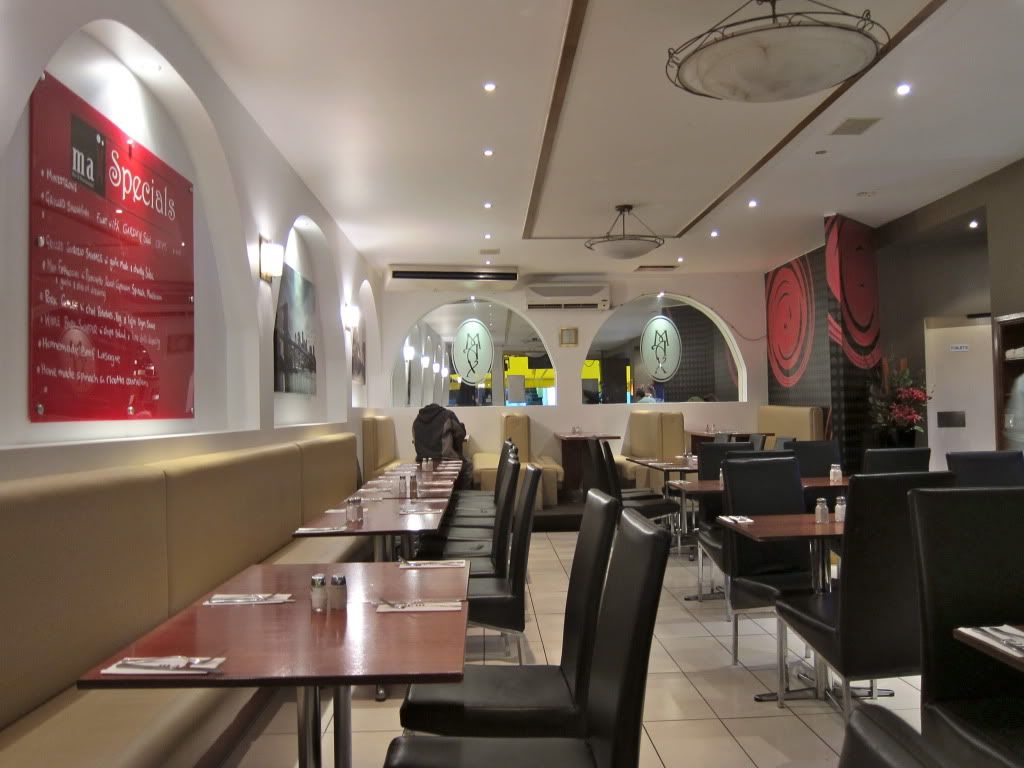 very contemporary looking restaurant
Again, I shared an entree and main with my sister.
We had Turkish bread with Trio of Homemade Dips (Spicy Capsicum (I think), Hummus and a Zucchini dip). A very mouthwatering appetizer to get your tummy warmed up for the main course.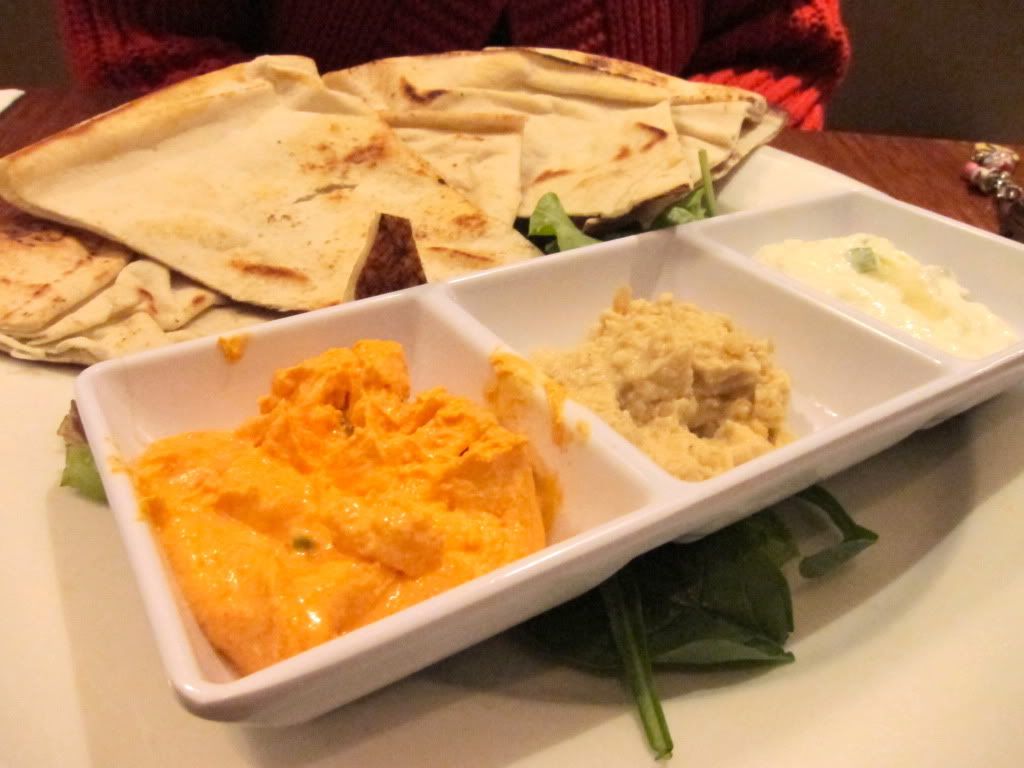 As our main, we had Grilled Swordfish on chips and side salad. Nicely marinated, perfectly grilled. All well packed with flavour!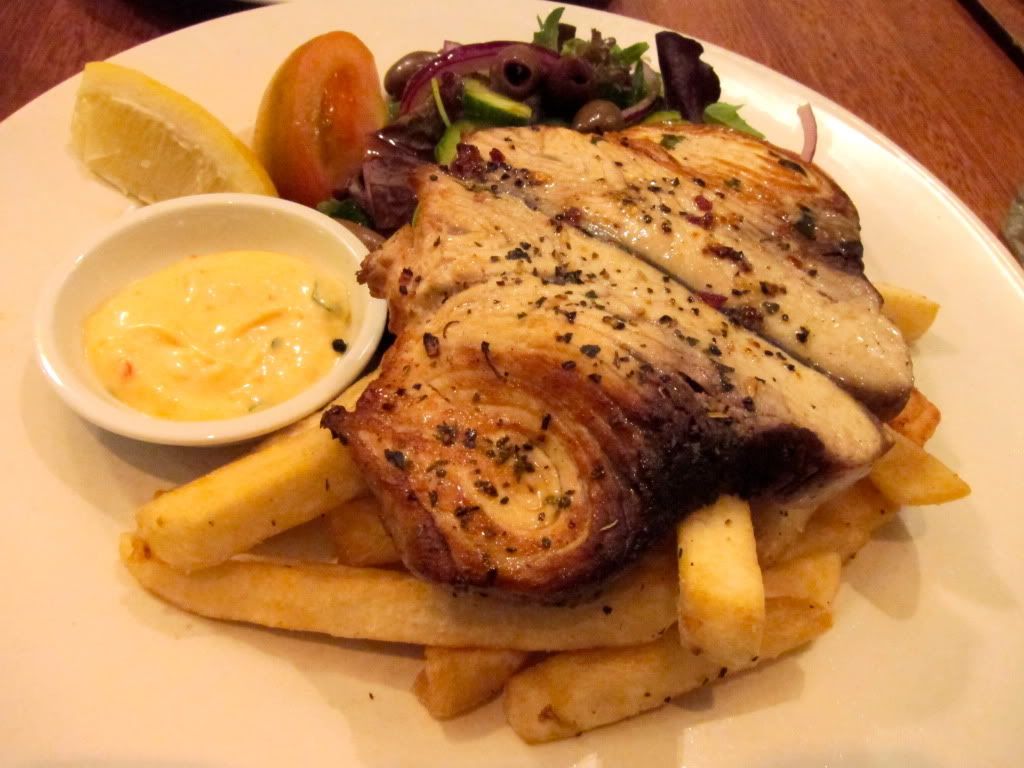 Till my next adventure.....