So my sister's in town for awhile, which means.... FOOD VENTURE!!! Yay!
First stop: Lygon Street for some yum yum..
Whenever I were to dine in Lygon, it'll always be either 1 of those asian restaurant at the start of Lygon (from the city) or Universals. But this time, I decided to walk from the other side of Lygon and stumbled upon this cozy looking restaurant -
Copperwood Restaurant
(click and check out their cool website).
Went to have a look at the menu and thought we'd give it a try. Copperwood offers quite a wide selection of classic italian cuisines. Tapas $9.20 - $12.90, Entrees $6 - $18.50, Salads $7.50 to $19.50, Mains (pizza, risotto, pasta and others $8.50 - $33.
We tried the Chicken Caesar Salad - $19.50
Chicken grilled to perfection and lettuce so fresh.
As the main, we shared Copperwood's awesome Garlic Prawns - $33
Consists of sauteed succulent prawns with garlic, white wine & cream sauce accompanied with steamed capsicums, zucchini and egg plants. Ooo mama meya! Its was absolutely delicious!!!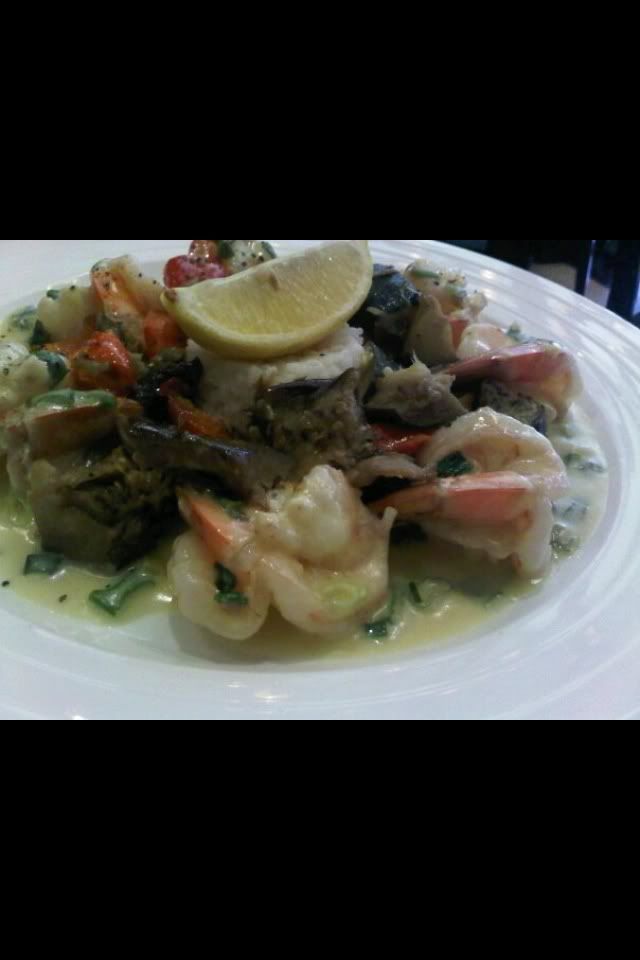 Definitely returning for more...