In the morning of the 4th day, I awoke pretty early. Before breakfast, I took my camera out to play again.
The villagers around our area.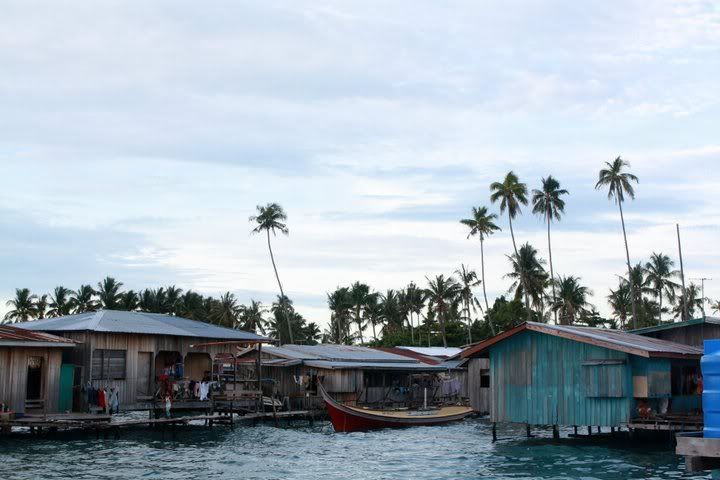 It was still high tide, this kid decided to go swimming.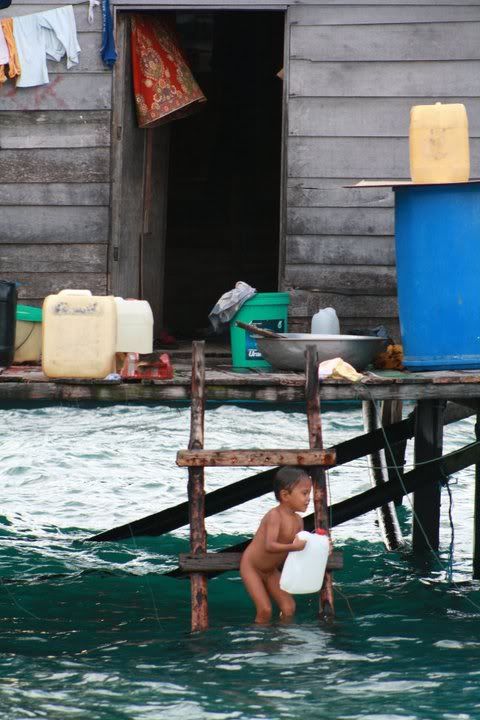 The 1st dive of the day was at Pang Lima back in Mabul Island.
My favourite nudi - Pikachu!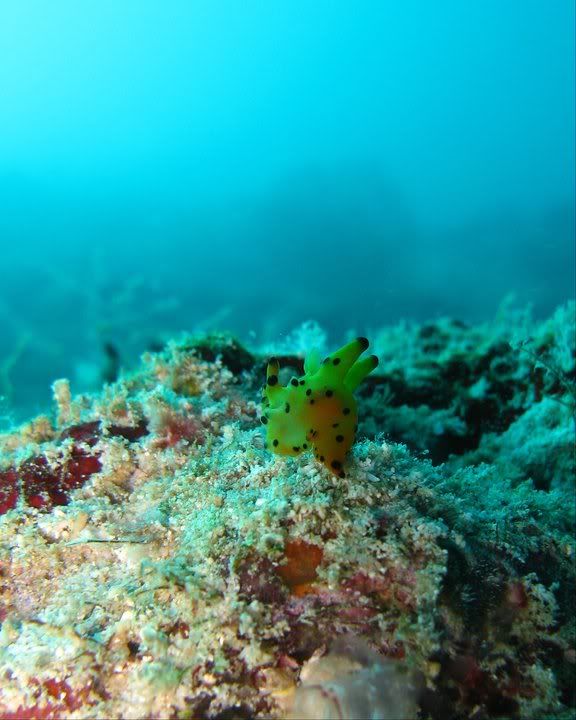 Didn't really take anymore pictures because our underwater camera died on us again. So after lunch, My sis and I walked all the way to Sipadan Water Village to get some juice for the camera. Along the way, I took some pictures of the village kids and these are my favourite.
This is what they do everyday I suppose.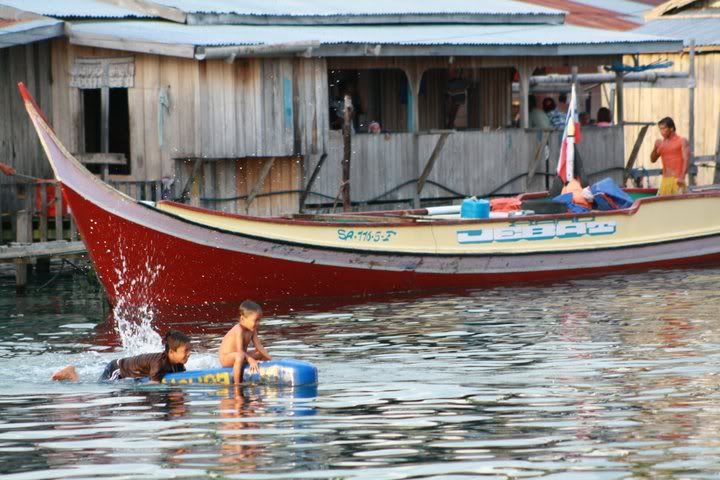 After lunch, we went to Kapalai Island for a change. Went diving in Cleaning Station, Kapalai.

We saw that bubble shrimp we saw in Day 1, puffer fish, box fish, turtles, nudibranches.
Even saw a turtle's shell!

Highlights of this dive...


Yellow Leaf Fish!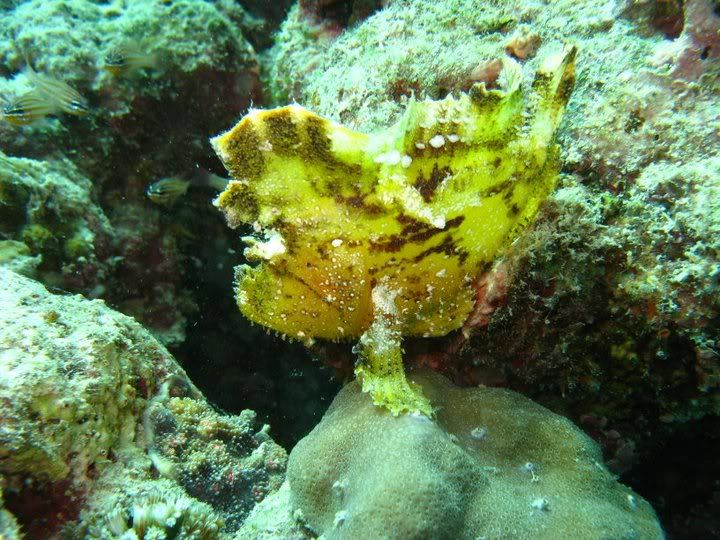 Grey Frog Fish

Peekaboo Blue Goby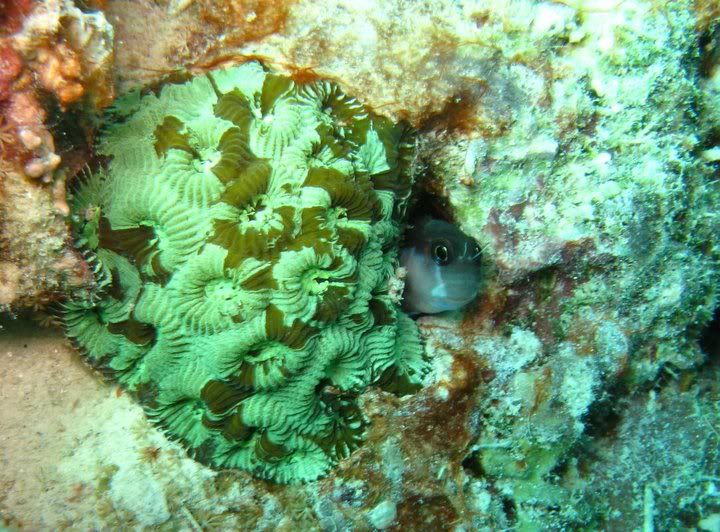 My sis loves seeing these small fishes all gathered together on a coral.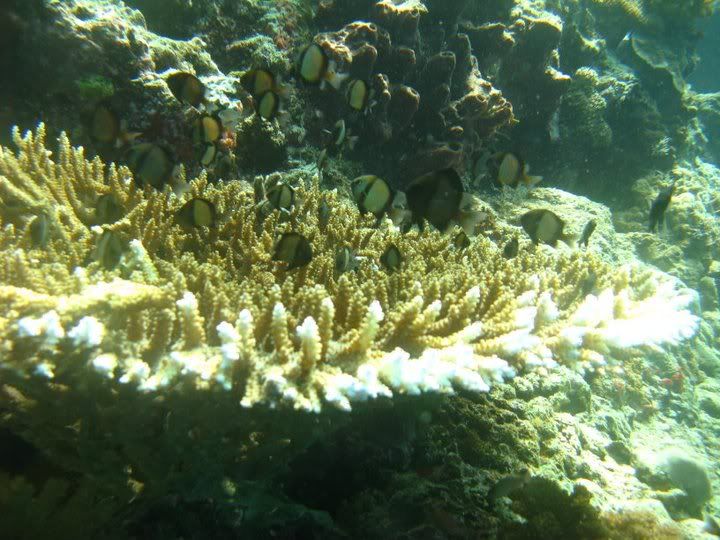 Before dinner, went for the very last dive of this trip, my 2nd sunset dive :D
And the main reason for this sunset dive is for....



MANDARIN FISH!!! A cute, tiny, colourful fish with a pouting mouth!
*Click on the picture to enlarge*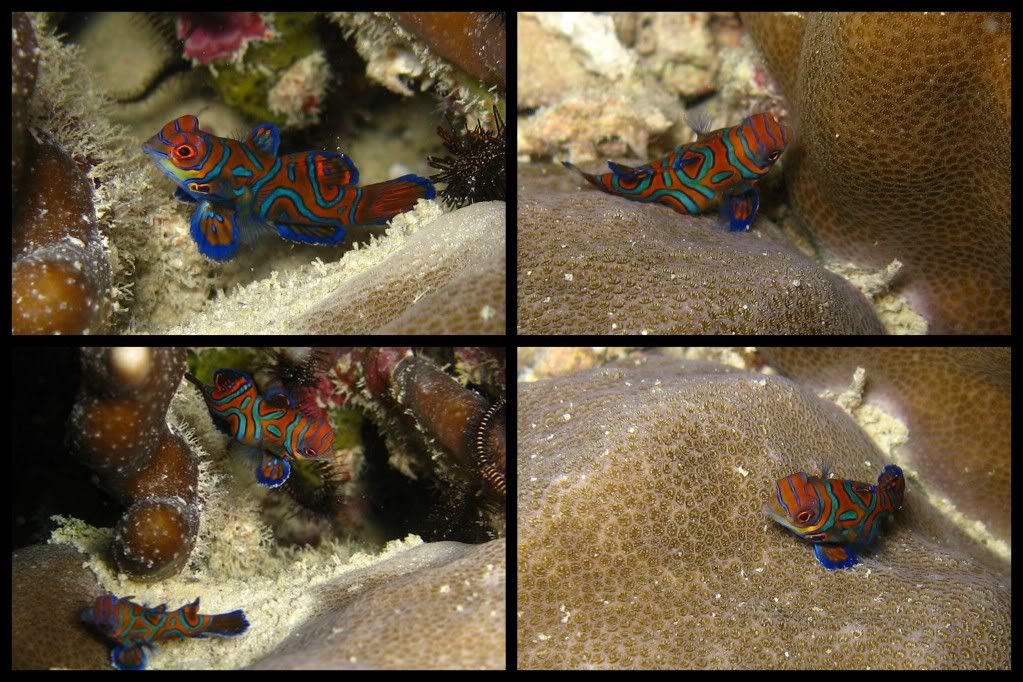 Too bad we didn't get to see them mate :(

On the last day, we left after lunch. Before leaving we had a massive camwhoring session.

These are the few favourite ones..

My sis, Ah Fatt and I
Julia and us.
The big guy is Big John, next to him is some random dive instructor, Ah Fatt hiding being us, another dive master, that's Ozman in front of us and Dugong in front of him.
The fun lot!!!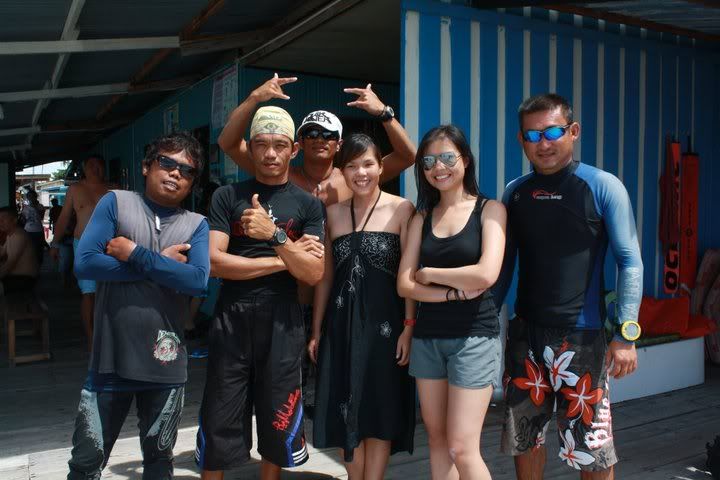 I had sooo much fun, it was sad to leave. Planning to go again next year during the same time. And this time,
CousinAmanda's
coming along!!!