Ok, super outdated post. So I went on a diving trip with my sister (
CousinAmanda
was suppose to join but...) Anyhooo, she can join us on our next trip back. This 1st official diving trip was amaaaaaazing! Had sooo much fun and realized that there were so many marine creatures under the sea, some that I've never seen before or even thought existed. Just magical!
I flew to Kota Kinabalu 3 days before this trip to Mabul. Camped with my sis and her friends, even took a refresher dive.
Flew to Mabul with dear sister via Air Asia.
Got picked up from Tawau airport and off we go to Semporna (about an hour plus drive), from Semporna took another 45 mins to 1 hour boat ride to Mabul Island.
Spent about RM 1500 for my 5 days 4 nights trip which includes accommodation at Big John, food (3 meals a day), diving gears such as wet suit, mask, fins, BCD and oxygen tanks included; excluding air ticket.
Big John's a basic budget accommodation located in a fishing village. No air-cond, no hot water, but a pretty fun and nice place to stay in.
The fishing village behind Big John's.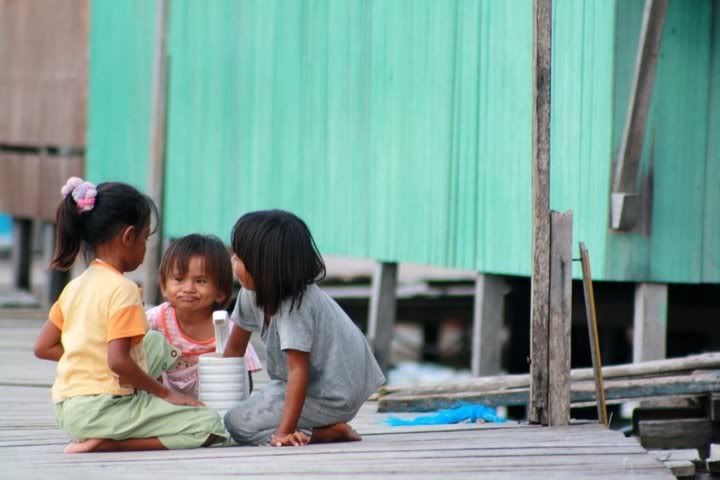 This is how the area looks like during high tide.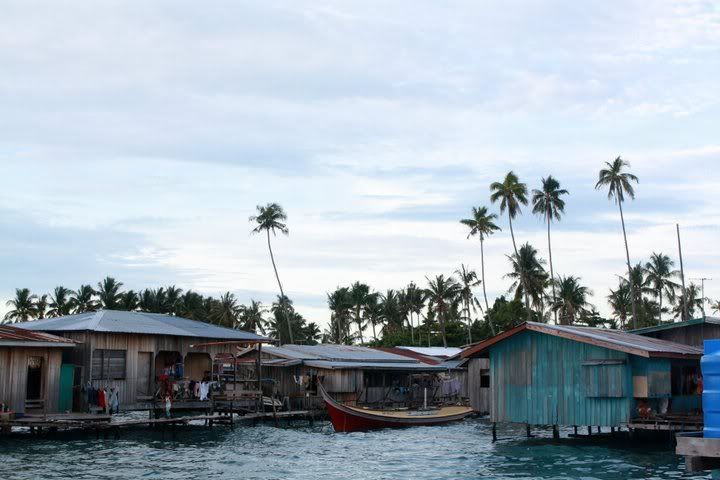 Went for a dive after lunch. The underwater camera casing had a little error, so we brought down with us without the camera. Saw sooo many interesting creatures and 3 gigantic turtles and couldn't snap pictures, sigh...
Soon, it was sunset, went for our 2nd dive. My very 1st sunset dive (and I'm actually not allowed to since I'm still an open waters diver).
Lion Fish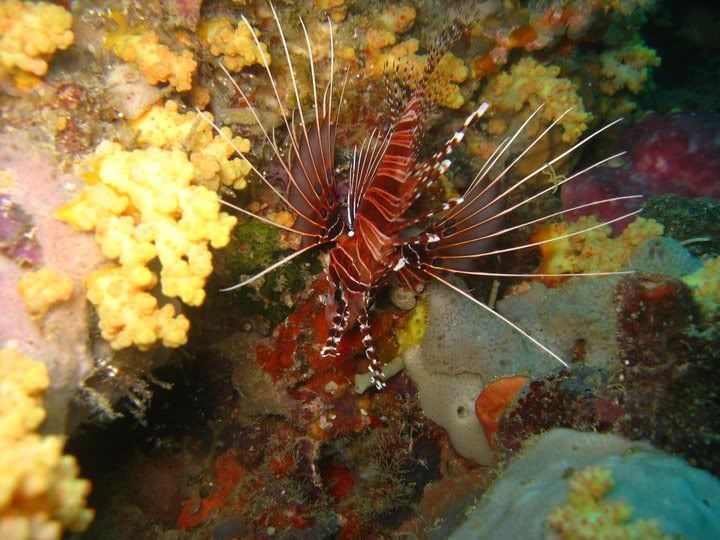 We saw Mandarin fishes, a huge hermit crab and a big cuttle fish. This time, the camera failed on us. =.='
After dinner, the workers were by the side of the accommodation, fishing for sotongs.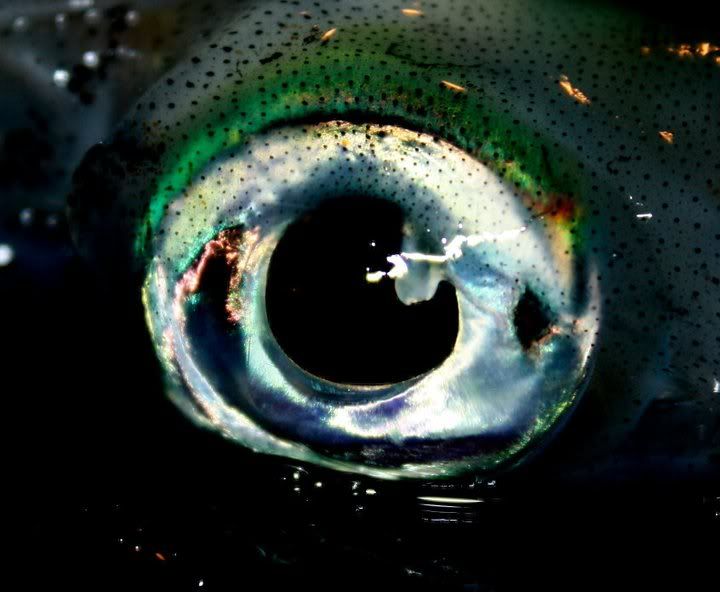 Day 2
I was up bright and early, as early as 6:30am! It was already bright and sunny and the villagers were blasting bloody beiber songs! Couldn't sleep anymore, so I took my camera out to play. Below are some of the pictures I snapped before breakfast.

They were so cute, rowing themselves in their self-made boat with slippers as their paddles.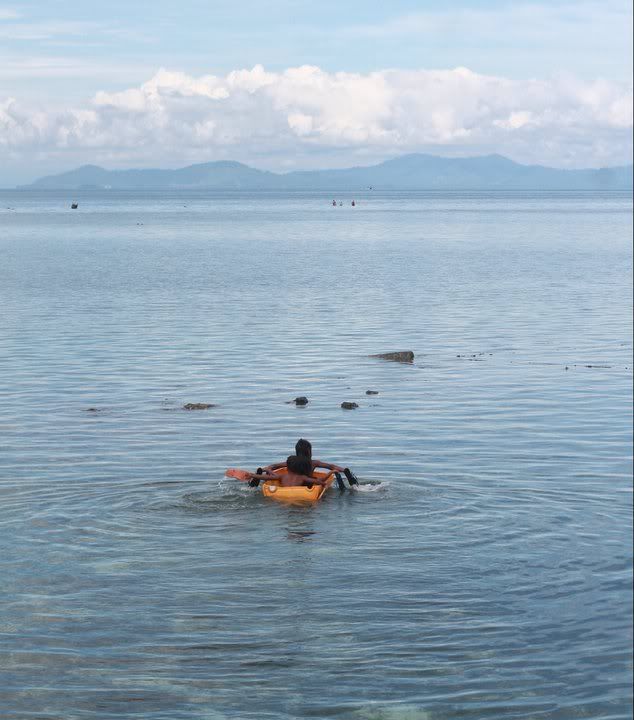 Whilst loading our gears and oxygen tanks on to the boat, our dive master - Ozman, spotted a really interesting and highly poisonous fish just next to our jetty.

Finger-Dragonhead according to another dive master - Julia.
The colours on it's back is sooo beautiful. And there's a Letter A on it's mouth!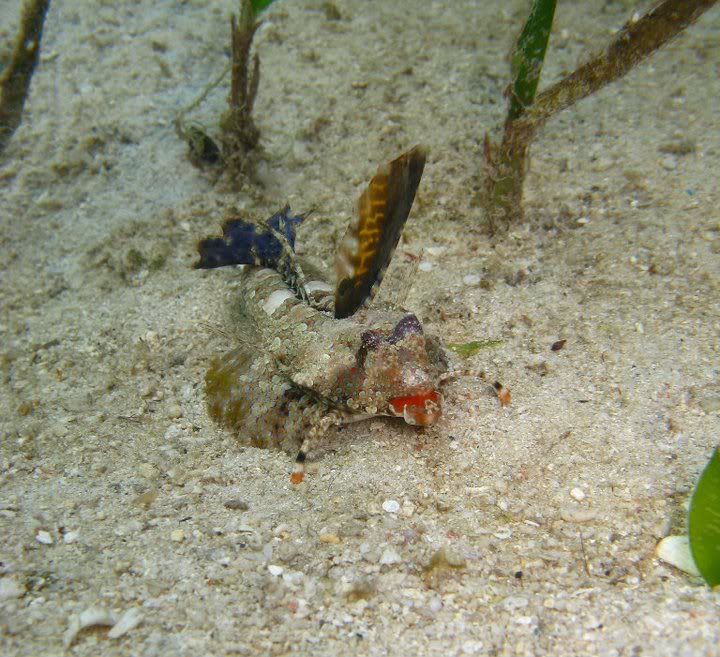 During our 1st dive of the day, these are the interesting creatures we saw.
Different types of Nudi Branches. The 1st yellow is known as Pikachu (I don't know how true that is,but that's what they call it. Anyone who knows the real name, please tell me)
Yellow moray eel
Bubble Shrimp. And according to my sister, if you come across a red spec on this bubble coral, that's a Orang Utan Crab. Didn't get to see one :(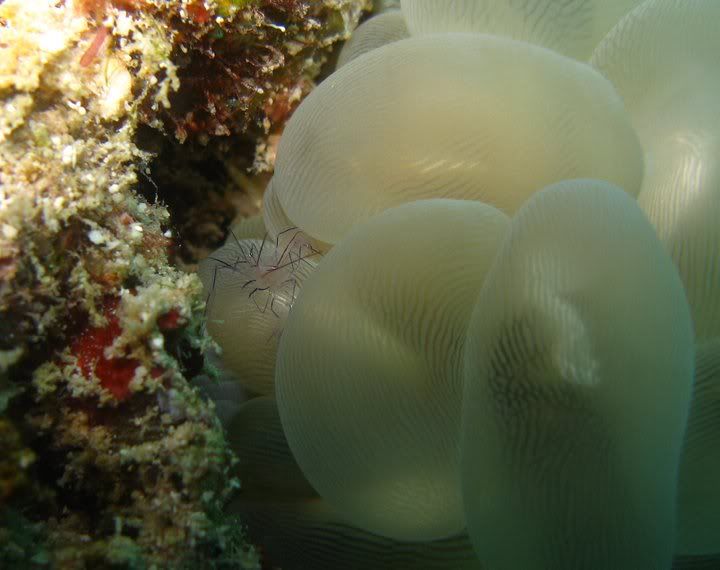 Another type of Lion Fish
Camera died on us again so we didn't manage to snap much. At least we managed to snap the highlight of this 2nd dive. This really tiny Sea Horse.
Pygmy Sea Horse! (Click on the picture to enlarge)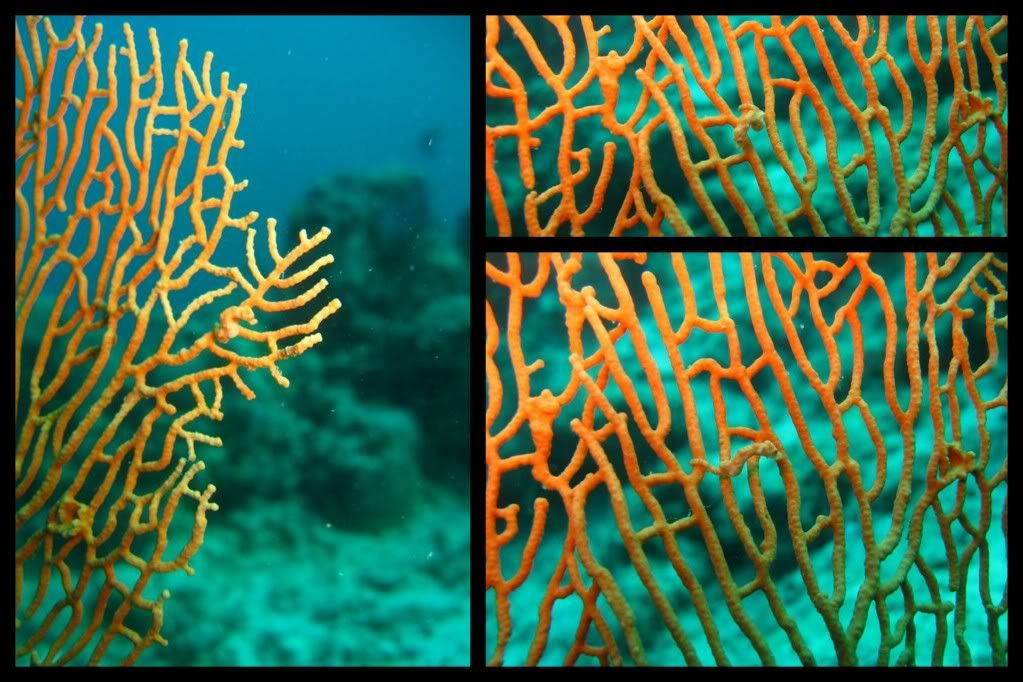 After the 1st dive, went back for lunch and off we go again for our 2nd dive
This time, we dove at Mabul House Reef. A place famous for the school of Jack Fishes.
Sweet Lips - I love how this little fish swims. But it looks kinda ugly upclose.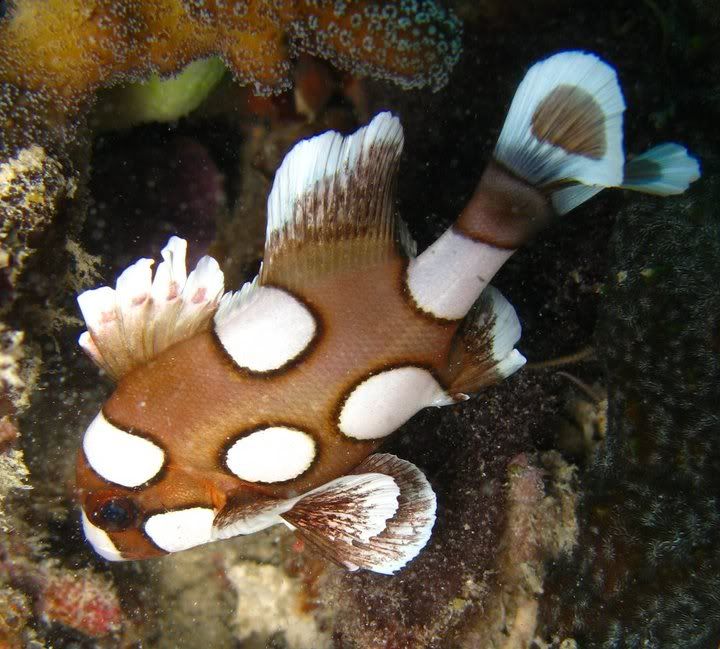 This is another interesting fish - Pink Leaf Fish.
When I fish saw it, I thought it was just another coral. Lol!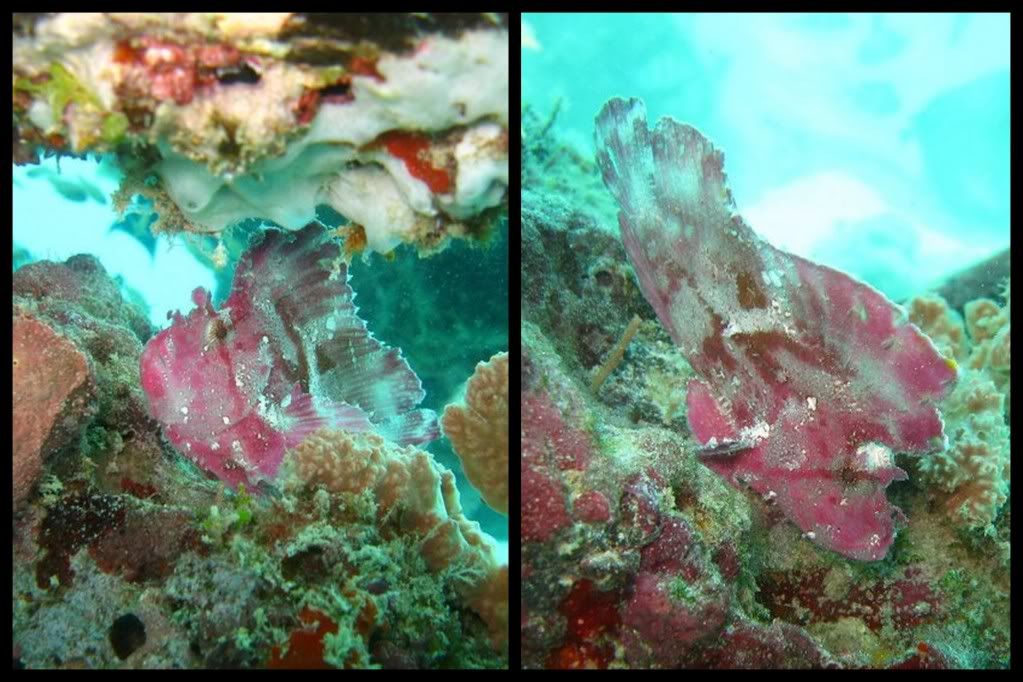 Highlight of my 2nd dive, Jack Fish!!
The whole school of them came out from no where.
3rd dive was at Paradise I.
Ghost Pipe Fish
Another type of ghost pipe fish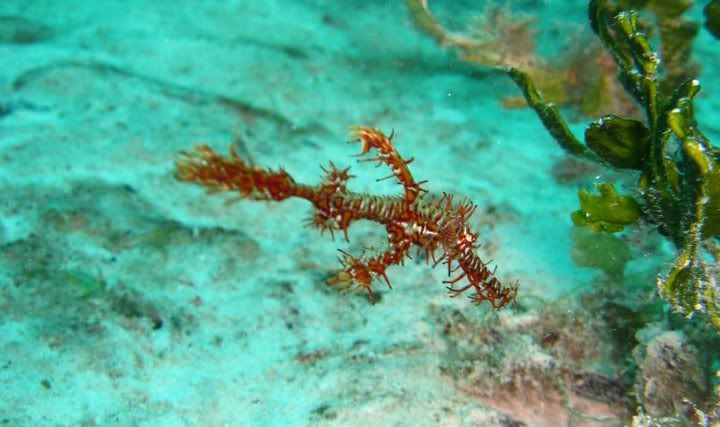 Stay tune for my trip into Sipadan Island and my last 2 days in Mabul Island. More underwater pictures to share!!! :D