Can't remember the last time I did a proper food post.. So here's 1..
Been working on my Strategic Management assignment for the whole week last week. Right after I handed it in, I immediately hopped on the next bus down to the City. Met up with Maekhoo, Paul, Aaron and their friend for lunch at Wanton Noodle House on Swanston Street a few shops down from Maccas.
So here's what we've ordered...
Xiao Long Bao.
If I'm not mistaken it was $4 for 6, but totally NOT worth it!!!
This was the suckiest xiao long bao I've ever tasted! The skin was too thick and starchy, there weren't much soup in it thus, the baos were really dry.
But the noodles on the other hand were not so bad. I only got to taste what I ordered and not the rest because I was too hungry to bother when I noodle came.
I had Beef Combo Noodle Soup $9.20
This was pretty ok, the noodle was springy, meat was tasty, only thing was the soup being a little too salty.
Maekhoo & her girl friend shared Beef & Wanton Noodle Soup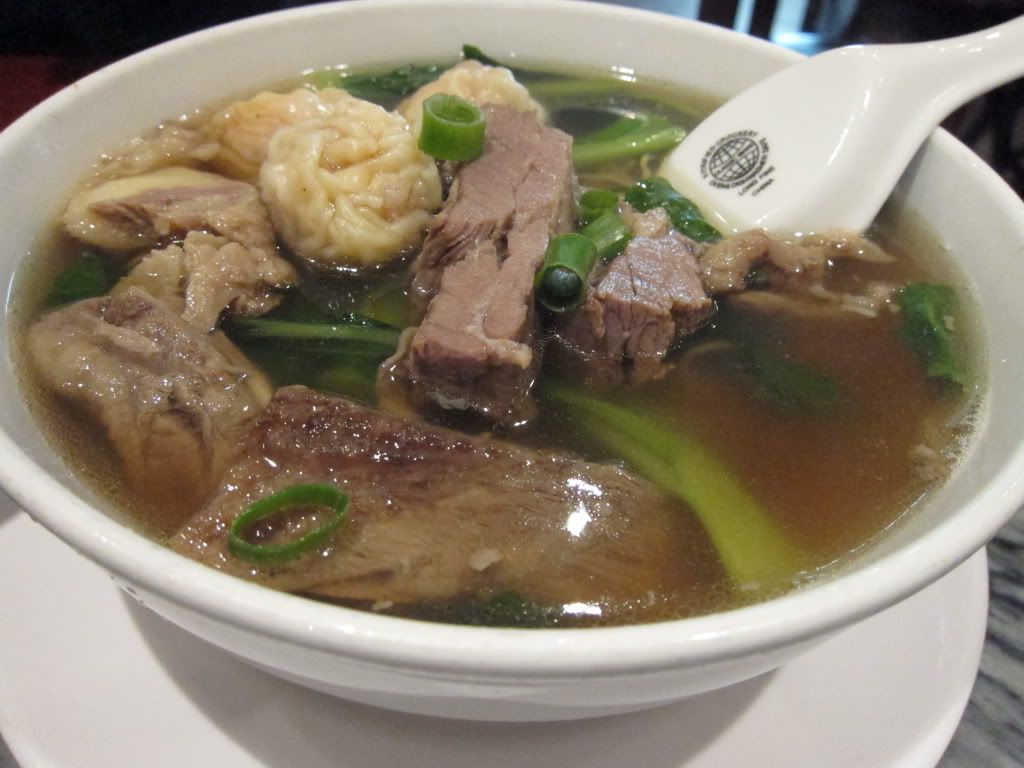 According to Maekhoo, it wasn't too bad.
Paul ordered Sweet & Sour Pork with rice.
It looks pretty yummy huh? But he said it sucked...
Aaron's Fish & Toufu with rice
This one was not bad according to Aaron. "The toufu's yummy"
What can I say, the boy sure loves his toufus...
Now the service, service that day was terrible!
HORRIBLE! TERRIBLE!
The waiters were impatient when taking order, and those that came to serve our food just dumped the bowls and plates on the table with a loud bang and walked out. Not even a slight smile on their faces.
When clearing plates, some didn't even asked if we're finished with it, some sorta rushed us to finish. And the bill came right after we put our chopsticks down! They didn't even want to give us time to rest our tummies! SUCKS!!
Rating: 3/10